PROTIM
BACKGROUND
There is an ongoing desire to enhance confidence in timber building components as a secure and safe construction system. Fire risk management for timber building components require a long term quality approach. Fire retardant treatment protection of timber building components can provide an important, additional safety element to you home or project.

Fire retardant treatment can help reduce the rate of flame spread and flame penetration on the treated timber which in turn lowers the amount of smoke generated by a fire. This allows more time for evacuation, less injuries from smoke inhalation which minimizes the consequences of a fire. Fire retardant treatment does not stop wood from burning altogether and must not be relied upon as the sole means of managing fire risk for timber components or buildings in general.

The Protim Frameguard treatment system has been developed to enhance protection against flame spread in timber components both during the construction phase of building and beyond. Protim Frameguard treated wood has been successfully tested by the Building Research Establishment in accordance with BS 476 part 7. Kiln drying after treatment is not required.

Protim Frameguard when used in conjunction with Solignum Timberlife will also impart preservative protection against fungal decay and insect attack and meet EU Use Class 2 standard, in accordance with BS 8417:2011 Preservation of Wood - Code of Practice.
PROTIM FRAMEGUARD II
Protim Frameguard II is a water-based ready-to-use fire retardant. It provides excellent fire protection to all timber components such as doors, floors & windows plus curtain fabric and carpets. Suitable for on-site application to protect and slow down the rate of ignition and flame spread across wood.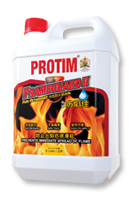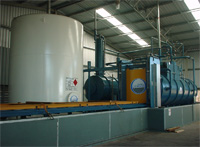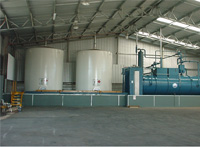 Copyright © 2015 Timbermate (Hong Kong) Limited. All rights reserved.
Use of this website signifes your agreement to the terms of the use and Online Privacy Policy.