TIMBERMATE
ABOUT US
Timbermate provides our customers with Solignum wood preservation products which has more than 119 years of experience in timber treatment and protection to help you to best protect your home and property. Working in partnership with our customers, our goal is to build the market for enhanced, treated timber products.
THE COMPANY
Timbermate imports and distributes the worlds' leading timber technology brands - Solignum Timber Preservation System for use in the building and construction sectors along with specialist Protim fire retardants and protective wood coatings which enhance interior and exterior timber components such as decking and construction timbers for Hong Kong, Macau and Mainland China market.
MISSION STATEMENT
Here at Timbermate we believe that working in partnership with you, our goal is to support our customers. This fosters a collaborative climate where innovative products manufactured from timber can be created for the designer, architects, professionals and builders to use in projects.
SERVICES
PRODUCT SUPPORT
We provide our customers with technical assistance, product training and timber treatment and enhancement system recommendations.
SEMINARS
We conduct seminars to help customers and consumers better understand the importance of wood preservation and total home protection against household pests and wood destroying insects.
IDENTIFY THE BEST SYSTEMS
We work closely with our customer to best understand your business in order to help meet your needs and requirements.
COSTS EFFECTIVE WAY TO BEST PROTECT YOUR INVESMENT
If you're a project developer or home owner you need to protect your investment from wood destroying insects such as termites and wood-bores. If you're a manufacture of furniture or timber building components you need to protect your credibility and name. What better way to do that than use an internationally recognized brand that has been around for 119 years and meets all major international standards for timber preservation.
NEWS AND EVENTS
In the past two years we held seminars in areas such as Shamshuipo district Nan-shan Estate. Working closely with local councilor to help the elderly in need and provide treatment against household insects.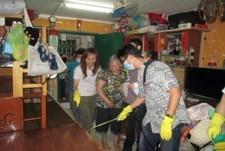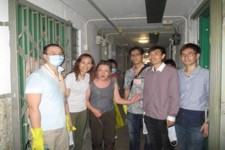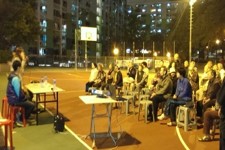 Copyright © 2015 Timbermate (Hong Kong) Limited. All rights reserved.
Use of this website signifes your agreement to the terms of the use and Online Privacy Policy.